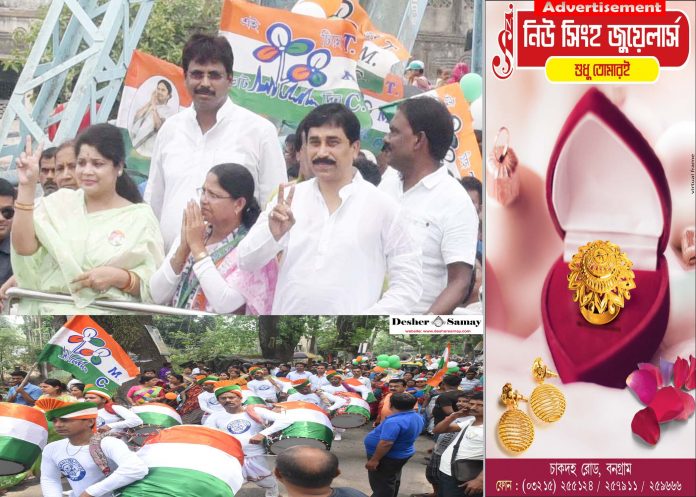 By Desher Samay:
The chances of Mamatabal to score over her BJP rival seems to be more even though BJP will gain substantially in this Loksabha seat.The reasons for this assertion is as follows :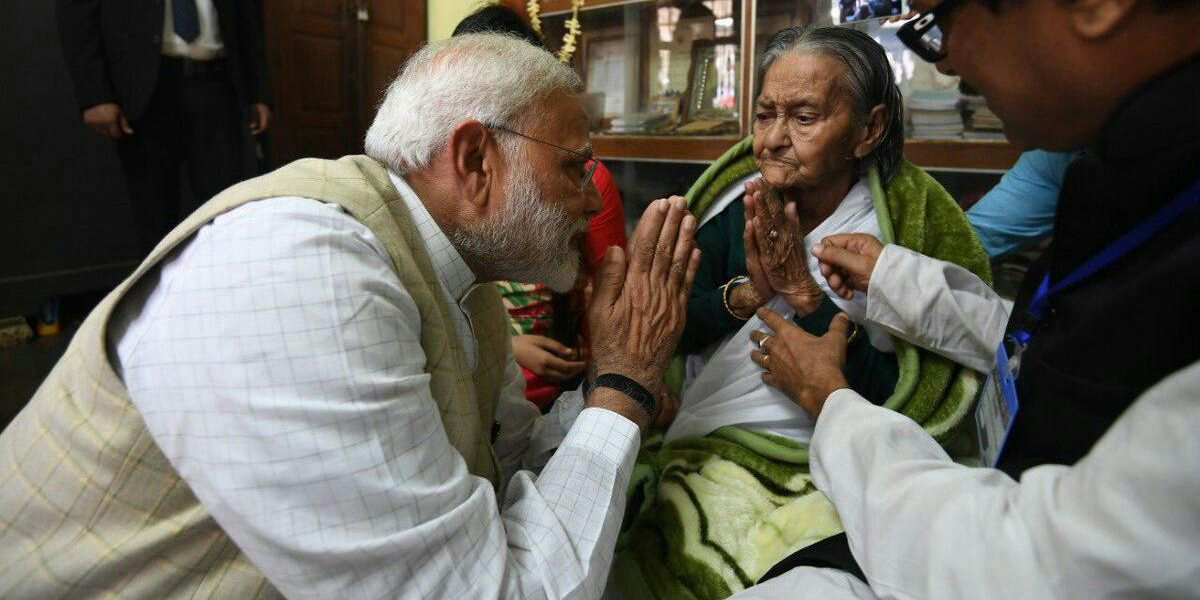 Divided Thakur family
In recent years, the family has been divided over its political leanings. Since 2009, the Matuas were mostly known to be Trinamool Congress supporters – the party also fielded members of the first family in elections.
Binapani Devi's eldest son, Kapil Krishna Thakur joined the TMC and contested the 2014 general election from Bongaon constituency. When Kapil Krishna died in 2015, his widow won the seat in a by-election on behalf of Trinamool.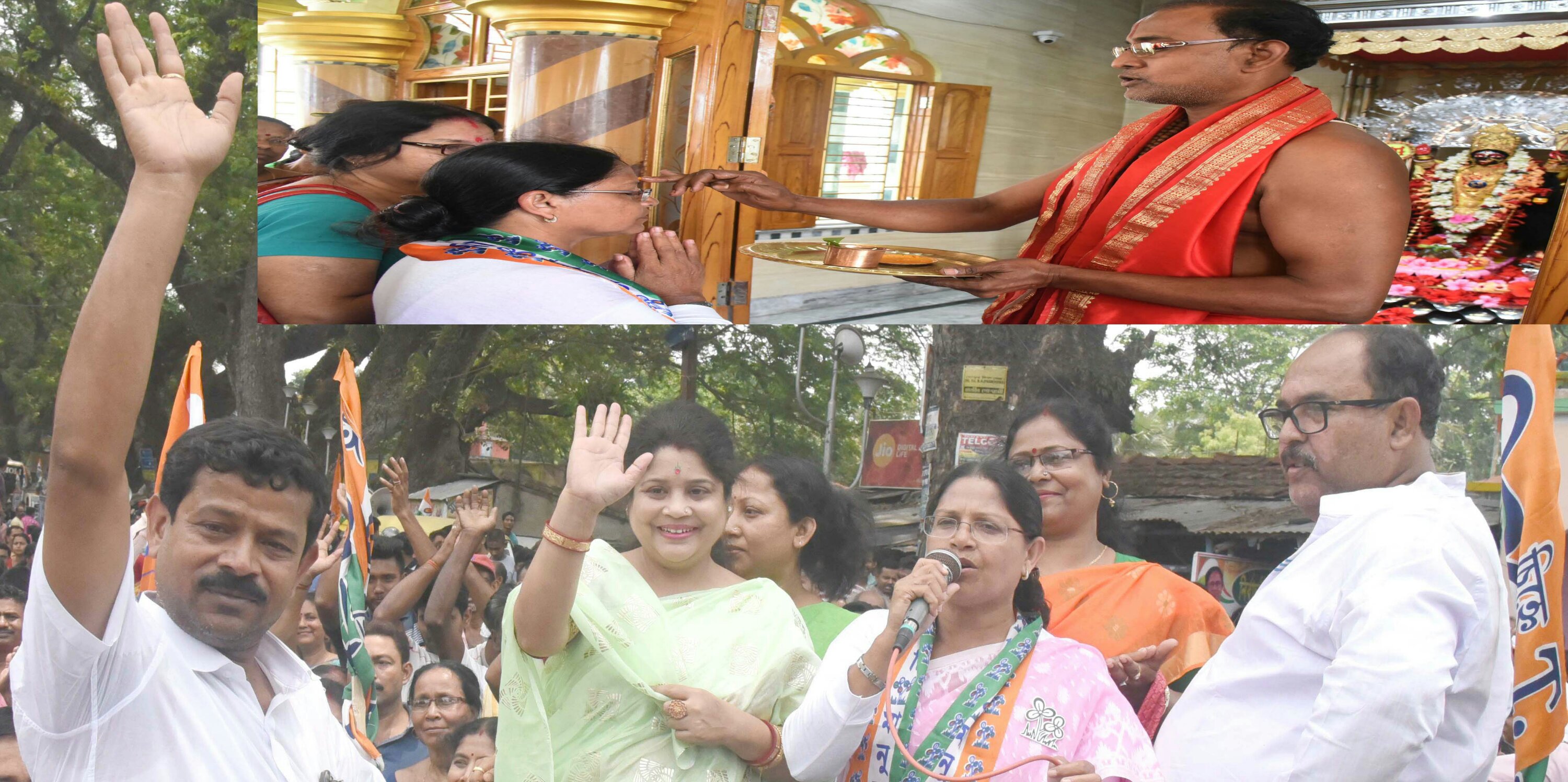 Manjul Krishna Thakur, Boro Ma's younger son was also with the TMC and served as the minister for micro, small and medium enterprises in 2011. But in 2015, he quit the TMC and joined the BJP along with his elder son, Subrata Thakur.
Subrata contested the 2015 Bongaon by-election – where the BJP pitted Subrata against his aunt Mamata Bala Thakur (Kapil Krishan's wife). Mamata Bala won the election with a margin of over 211,000 votes, while Subrata secured third place.
Unlike most in the family, Manjul Krishna Thakur's younger son Shantanu is suave, English speaking and has also spent some time in Australia. He is now leading the BJP faction of Matua community.
A Thakurnagar resident said: "People don't vote looking at the TMC's candidate, people vote because of Mamata Banerjee." He further explained that BJP has no strength in that area and he believes that just by wooing Matuas, the saffron party won't win an election though may had made an entry to the Thakur regime. Unlike some political predictions Matuas are not fools, they know which party is doing identity politics and they will not vote them.
Gamble of picking picking Shantanu Thakur by BJP
Shantanu Thakur has been pitted against his aunt and sitting TMC MP Mamata Bala Thakur. But despite the efforts from the top, BJP is unlikely to weaken the Trinamool's hold over the Bongaon region.
Shantanu has publicly said that he will never "contest elections." He even campaigned for "politics free Thakur family" and said he will work for the betterment of the Matua community but will never play "any role in electoral politics."
After the saffron party announced Shantanu's name, he told "The Matua community demanded that I should contest the Lok Sabha election. It's just for them I decided to contest from Bongaon."
Shantanu opined that the community felt let down by Mamata Bala Thakur's work as a politician. "She is working against the Matua community. She has finished the movement of immigrants, which is the foundation of the Matua community."
A medical practitioner belonging to the Matua community, is angry with the TMC government: "TMC has destroyed the democracy in Bengal. We need to see BJP in power and no one can do that other than Shantanu Thakur."However he added that Shantanu may not the most eligible candidate as nobody outside this Thakurnagar and Thakur family knows him.
Aurobindo Biswas, spokesperson for the All India Matua Mahasangha said that to save the Matua community, Shantanu will be contesting the election. "Matuas feel that someone should represent the community at the floor of parliament and there is no better one than Shantanu Thakur," Biswas said.
"His (Shantanu Thakur's) decision to contest election proves that all these years he has just lied. People are watching and they will answer on election day," Mamata Bala Thakur told reporters.
State food and supplies minister and senior Trinamool leader of North 24 Parganas, Jyotipriya Mullick told "BJP's decision to field Shantanu is helping us. People have understood that he is a cheat."
Local TMC leaders from Thakurnagar, who don't want to be named, said, "BJP cannot win an election with 100 workers." He further explained that the BJP was very happy when a huge crowd turned up for Modi's event in Thakurnagar, but they don't understand that "these are poor people who came to see the prime minister, not to vote for the BJP."
Taking a different viewpoint, political analyst Biswanath Chakraborty in several television shows said that the notion that Matua votes can influence the election result is a myth.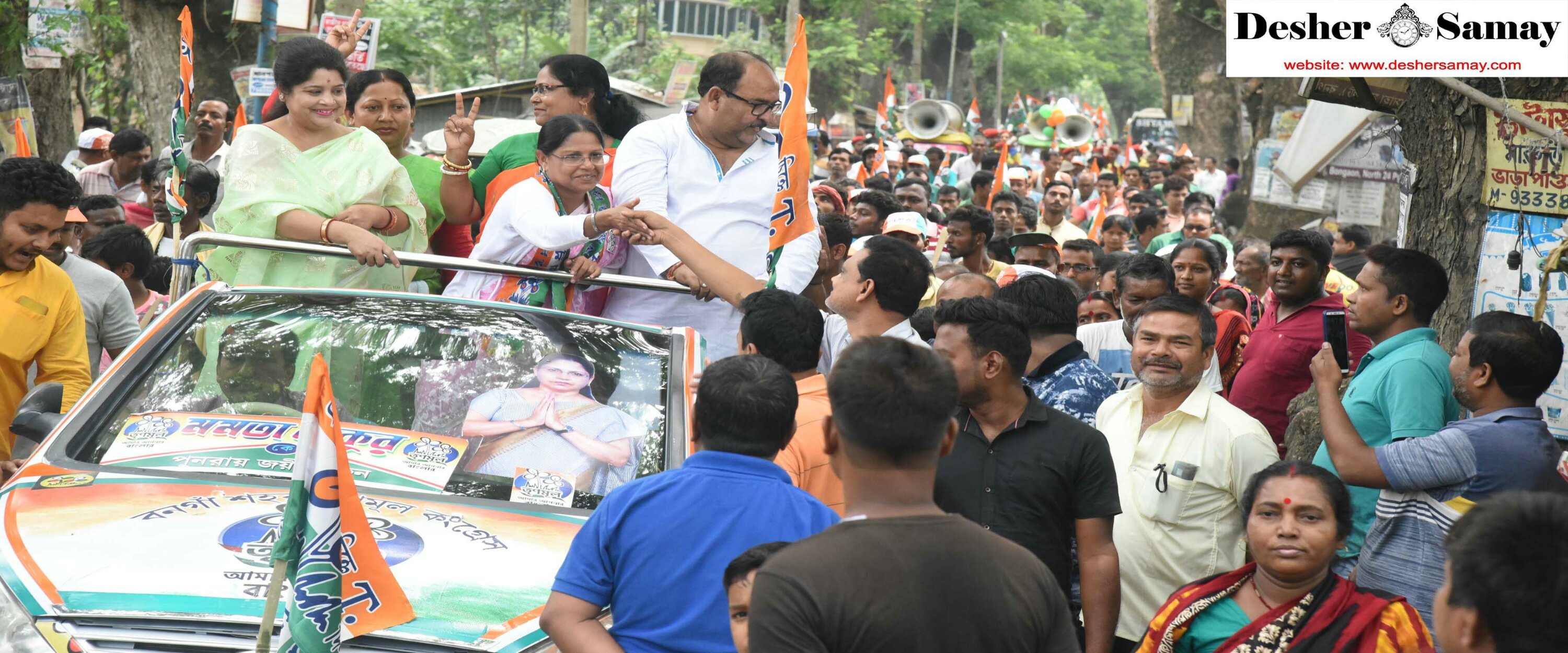 To him ,Matua's caste identity will not influence the outcome of the election in Bongaon.Chakraborty further explained that any party which wins Matua-dominated Bongaon will do so solely because of the party's organisational strength not by playing caste-identity politics.