Desher Samay :Narendra Modi also launched his campaign for the upcoming 2019 Lok Sabha elections in West Bengal by addressing a mega rally in north Bengal's Siliguri today. He also addressed another rally at the Brigade Parade Ground in Kolkata.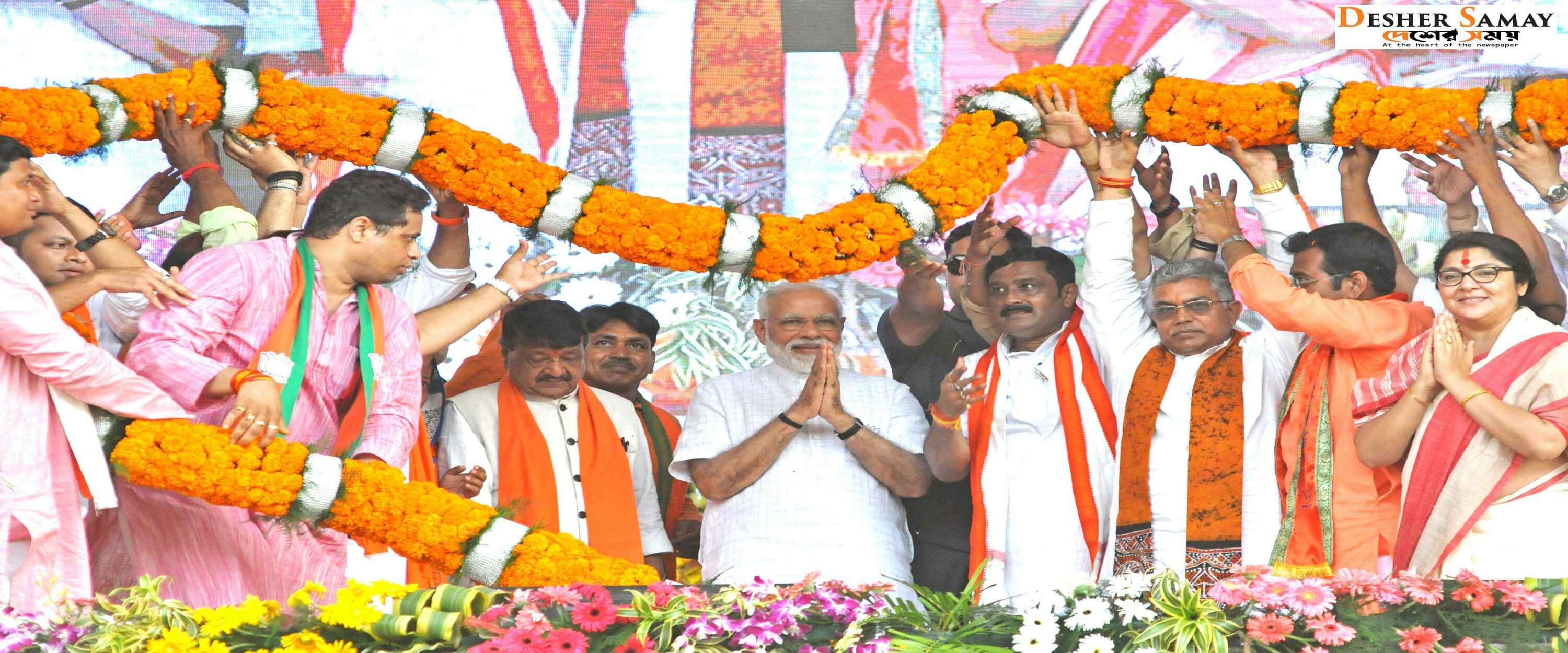 Prime Minister Narendra Modi took a sharp dig at West Bengal Chief Minister Mamata Banerjee, calling her the "speed breaker" in the path of development. "There is a speed breaker in West Bengal, who you know by the name of 'Didi'. This 'Didi' is the speed breaker of your development," PM Modi told the crowd at a massive rally in north Bengal's Siliguri from where he launched the BJP's national election campaign in Bengal. "I am waiting for this speed breaker to go so development can gather speed," he said.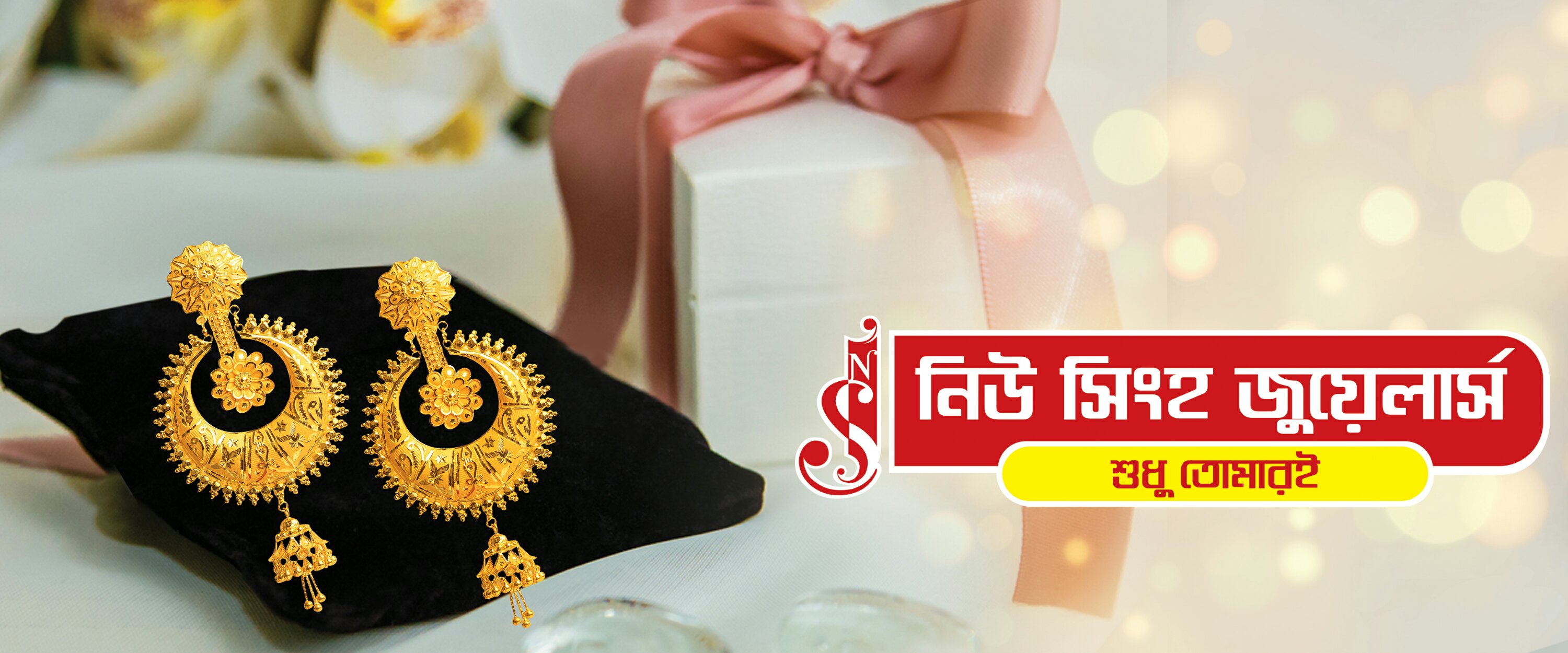 On Congress' Manifesto, PM Modi said "Will Expire On May 23". He says:
We will empower the forces.
Congress is saying such things. Won't it help terrorists in Pakistan ?
Congress is angry with all chowkidars. Even the chowkidars at the border.
Congress has always compromised on congress >he also alleged that
they weakened laws against Naxals and separatists
and Trinamool shares the congress ideology .He said
the laws they have, Government will make lives easier for people. We have passed 1400 new laws.
But Congress is weakening our soldiers, breaking their morale. He retorted
that he is standing between them and Modi will never allow the Congress to succeed. he also fixed
Congress expiry date as May 23rd, the day Loksabha results comes out.
Highlighting His Achievement. He says:
* Whether its surgical strikes, Digital India, Make In India or Kolkata's waterway, Who was responsible for this?
* All of these achievements, whether surgical strikes, air strikes, space strikes, from Kolkata to Banaras waterway, all of this is possible because of whom? Within 5 years, who did this? No, this is not because of Modi. This is because of your blessings. It is because of you, impossible is possible.

On Mamata Banerjee:

There is a speed breaker in West Bengal, which you know by the name of "Didi"… This "Didi" is the speed breaker of your development. If poverty is eliminated, Didi's policies will be scrapped, he says. There was a chit fund scam in West Bengal and "Didi's" ministers, officials and aides ran away with the money of my poor brother and sisters. They have looted the poor people.

On Ayushman Bharat Scheme:

Recognising the concern of the poor, the NDA government at the Centre launched the Ayushman Bharat Scheme, PM Modi says. We told the poor people that in case of sickness, they will be treated free of cost upto

R

s.

5 lakh at hospitals and they won't have to spend a single penny. But what did the "speed breaker didi" do? She put a break on a scheme which would have helped the poor.

On farmers: Didi has also put a break on the development of more than 70 lakh farmer households in West Bengal. Money is being directly transferred to the farmers' bank accounts under the PM Kisan Samman Yojana in various states of the country.

I am waiting for this "speedbreaker" to go so development can gather speed, he says.