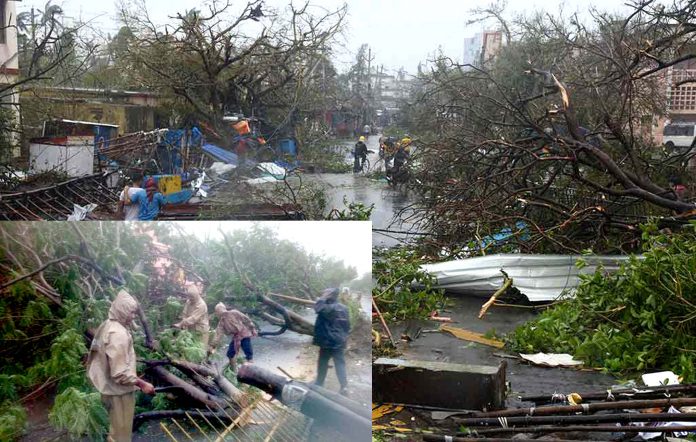 By Our Correspondent
India's mission Fani is successful. With only 8 deaths with a category 3 cyclone India is really the technological peak.Fani, one of the strongest storms to batter the Indian subcontinent in decades, has weakened into a "cyclonic storm leaving no more major threat" for West Bengal on Saturday.
At present, the cyclone, which is situated at Shantipur in Nadia district about 60 km north of Kolkata, is likely to enter Bangaldesh around Saturday noon.
Trees were uprooted in the coastal cities in the state and a few places in Kolkata as it entered Bengal post-midnight hours after making landfall and causing havoc in Odisha on Friday.
After all flights from Bhubaneswar and Kolkata airports were grounded on Friday, the NSC Bose airport here resumed operations at 9.57 am on Saturday.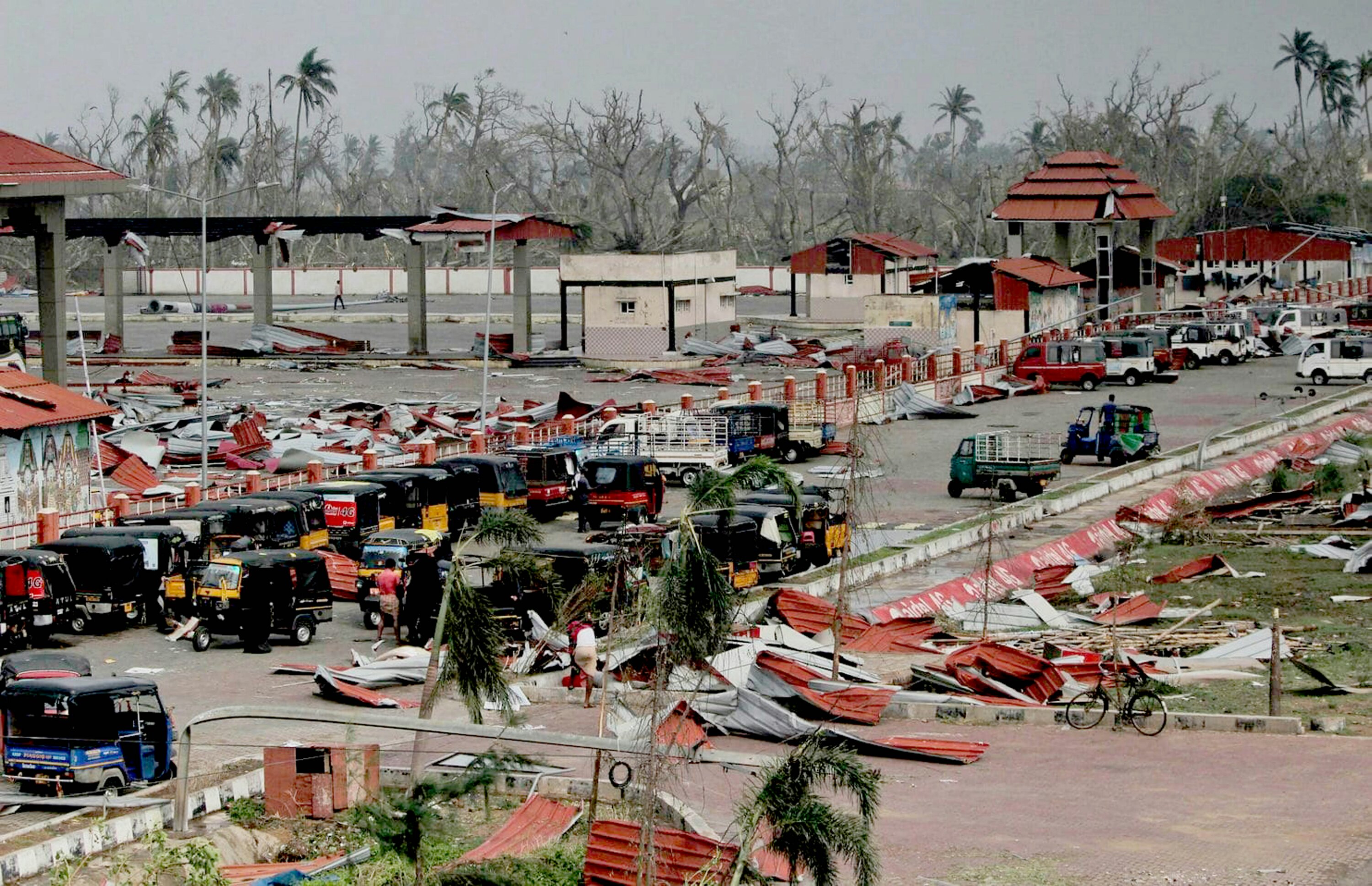 Fani made a landfall in Puri on Odisha coast on Friday, packing rain and windstorm that gusted up to 175 kmph, leaving at least three people dead. Large areas in the seaside pilgrim town of Puri and other places were submerged with water as heavy rains battered the entire coastal belt of the state.
A teenage boy was among the dead. While the boy died when a tree collapsed on him in Puri, flying debris from a concrete structure left a woman dead in Nayagarh. An elderly woman died of heart attack at a relief shelter in Kendrapara district.