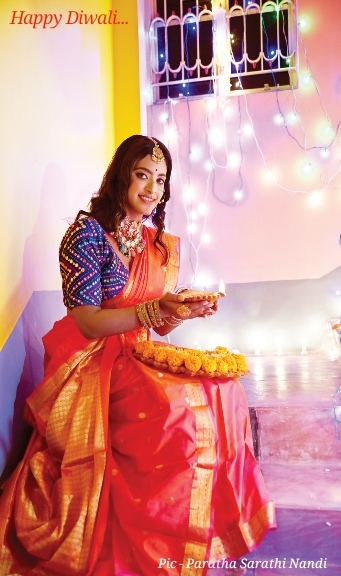 Colourful fairy lights lend an ethereal look to the Dakshineswar Kali Mandir.….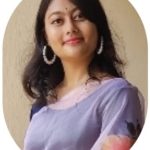 Diwali, the vibrant festival celebrated by Hindus, symbolises the victory of light over darkness and good over evil.

People all over the country decorate their houses with 'diyas', candles and electric lamps to celebrate this festival of lights.
The eastern part of India during this time of the year, all the Bengali worship the eternal mother, the ultimate warrior, the destroyer of ego, the goddess Kali. She symbolises that triumph of time over life and the ultimate reality of the world.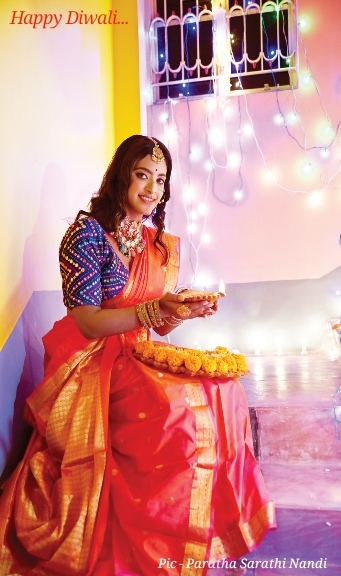 Her dark complexion symbolises the unmanifested energy, while her wild appearance signifies the uncontrollable nature of time. Kali is revered as a symbol of empowerment, transformation, and the eternal cycle of creation and destruction.
Rani Rashmoni, a prominent and influential 19th century Bengali philanthropist, played a crucial role in the socio-religious landscape of her era. She was a devout devotee of goddess Kali, the enigmatic temple of Dakshineswar was built under her patronage.
This temple is historically significant and remains a revered pilgrimage site. The temple gained even significance due to the presence of mystic Saint Sri Ramakrishna paramhansa, he served as the chief Saint of the temple and achieved spiritual enlightenment through intense devotion to goddess Kali.
People from far away places flock at this iconic temple to pay homage to goddess Kali on this auspicious occasion of Diwali, as an ardent devotee of Dakshinakali said, all his desires get actuallied whenever he thinks about her.
Even though all the lanes and streets all over the Bengal got illuminated with colouring fairy lights, but a little girl was spotted at the end of the link in the heart of the city, Park Street, she was glad in a worn out clothes admiring the flood of lights, while the cool breeze flew her stands of dry hair.
So in this auspicious festival of lights let's take a pledge, that all of us will contribute utmost to illuminate their lives.